Wireless LAN Networking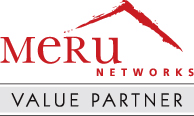 Technology Overview
When thinking strategically about business and getting serious about harnessing the power of mobility, then no ordinary wireless LAN will do. With applications like wireless VoIP deployed alongside high density data usage, the network must provide mobile SCALE or Secure Converged Applications for Leading Enterprises.
Learn more about the history of Wireless LAN technology and how Meru's mobile SCALE architecture empowers a broad range of mobility solutions, providing the ultimate assurance that an indispensable Enterprise infrastructure works seamlessly-every time.
Product Overview – Enterprise Mobility Solutions

How Do You Ensure Your Wireless Network Meets the Demand of its Users? Assured Application Delivery. Period.
Attaining robust wireless network performance with a secure, seamless connection can be difficult. But Meru Networks assures application delivery, even in the most challenging environments. As the leader in workplace mobility infrastructure for demanding wireless voice (VoIP), data, and video applications, Meru's standards-based wireless networks provide a business-critical solution that's both simple to deploy and easy to maintain.
Meru Networks not only achieves unprecedented performance for wireless networking through assured application delivery, but also combines toll-quality telephony with robust data and video. This quality of service is due to Meru's patented, uniquely engineered Air Traffic Control technology. Designed within prevalent 802.11 standards, Air Traffic Control addresses the critical elements for deploying enterprise-class WLANs that most networks lack. Now, high capacity data can finally coexist with toll-quality wireless VoIP calls. This single infrastructure is a result of Meru's patented algorithms.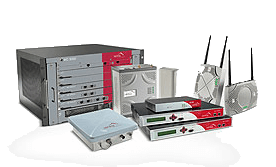 Contact ComRes today to start saving money on your telecommunications!
| | |
| --- | --- |
| E-mail: | |
| Call: | (877) 379-9600 |
Sign up for our Newsletter!