Complete Managed Voice Services
Request a Quote

Have you ever received large, unexpected bills for telephone system repair or programming? Many businesses like yours want a low-cost monthly budget for managing their telecommunications technology to keep systems functioning properly without surprises.
Are you confident that your telephone system has the latest software and that your users have all of the features/training available to them to help you be more competitive and focus on your business? Managing your organization is difficult and requires your full attention. A ComRes Complete Managed Voice Services plan from ComRes can give you a low, monthly budget for telecommunications support, ensure that your telephone system is up-to-date with all software upgrades, and that your staff is fully trained on features that can help you be more efficient.
Related content: ComRes Tips – How to Save Money on Your Phone Bill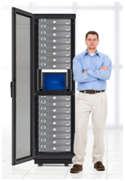 Has your business ever had interruptions due to downtime on your phone system, lost data, or delayed response times from your telecommunications vendor? ComRes Complete Managed Voice Services plans give you piece of mind in knowing that your telephone system is backed up and you will have preferential response times in the event of a system outage.
Is your current telephone vendor responsive to your needs? Can you reach them quickly and easily? Are the technicians that show up trained, professional and customer-service oriented? ComRes answers all calls with a live body during normal business hours, and all work in South Florida is performed by customer-friendly ComRes employees, so that you receive the very best telecommunications service.
Plans starting for as little as $6.30/month per user!
---
---

---
---
Why Managed Services?
---
| | | |
| --- | --- | --- |
| You are an expert at your business | | ComRes manages voice communications full time |
| Un-budgeted monthly labor charges | | Flat monthly managed services cost |
| PBX firmware/software outdated | | Free upgrading (requires SWA) of firmware/software |
| Systems not backed up | | ComRes maintains off-site backups of systems |
| Finger-pointing with telecom issues | | ComRes takes ownership of issues for free |
| Users/Admins not trained | | Training included in cost of managed services |
Without managed services, organizations tend to only spend money when it is absolutely needed, so they abandon best-practices outlined by their telephone system manufacturer, leaving themselves exposed to critical outages, expensive repairs and reactionary service.
Systems don't get backed up and are rarely up-to-date with software and patches. Users are not properly trained and when problems occur there is finger-pointing between service providers and your equipment vendor.
Let's face it, you are an expert at whatever you are in, but ComRes is an expert at managing telecommunications and has been doing it successfully for over 25 years.
---
---
Time and Materials
vs.
ComRes Complete Managed Voice Services
Without Managed Services
$125/Hour normal business hours
No priority response time
$100 'Expedite Fee' for most orders
With Managed Voice Services
Gold Plan
Unlimited 24X7 Remote Repair Labor
Unlimited 24X7 Remote Work Order Labor
3 Free Site Visits per year (normal business hours)
Free monitoring of PBX system
Free system software/firmware updates (may require SWA)
Priority Response Times (SLA)
Free Bill Auditing
Free annual technology audit
Free Telco Coordination orders
Free System backups
Free remote Admin training
Free remote user training
Contact ComRes today to start saving money on your telecommunications!
| | |
| --- | --- |
| E-mail: | |
| Call: | (877) 379-9600 |
Sign up for our Newsletter!