ComRes Complete Managed Voice Services
Have you ever received large, unexpected bills for telephone system repair or programming?  Many businesses like yours want a low-cost monthly budget for managing their telecommunications technology to keep systems functioning properly without surprises.
Are you confident that your telephone system has the latest software and that your users have all of the features/training available to them to help you be more competitive and focus on your business?  Managing your organization is difficult and requires your full attention.  A ComRes Complete Managed Voice Services plan from ComRes can give you a low, monthly budget for telecommunications support, ensure that your telephone system is up-to-date with all software upgrades, and that your staff is fully trained on features that can help you be more efficient.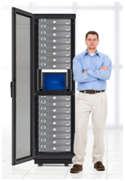 Has your business ever had interruptions due to downtime on your phone system, lost data, or delayed response times from your telecommunications vendor?  ComRes Complete Managed Voice Services plans give you piece of mind in knowing that your telephone system is backed up and you will have preferential response times in the event of a system outage.
Is your current telephone vendor responsive to your needs?  Can you reach them quickly and easily?  Are the technicians that show up trained, professional and customer-service oriented?  ComRes answers all calls with a live body during normal business hours, and all work in South Florida is performed by customer-friendly ComRes employees, so that you receive the very best telecommunications service.
Plans starting for as little as $6.30/month per user!
Contact ComRes today to start saving money on your telecommunications!
| | |
| --- | --- |
| E-mail: | |
| Call: | (877) 379-9600 |
Sign up for our Newsletter!